The purpose of this document is to provide a walkthrough of how to pay Centiment via Bill.com.
Feel free to reach out directly to your Centiment project manager or email support@centiment.co if you have any additional questions.
Why you cannot just invite Centiment through Bill.com
Centiment uses Stripe to process payments and they provide a unique bank account number for each client to enable automated reconciliation.
Unfortunately,
bill.com
is limited in allowing multiple bank account numbers for a company. Below are the steps we ask you kindly take to be able to send your funds through
bill.com
to the bank account details provided in the lower left of your invoice.
Adding Centiment as a vendor
To add Centiment as a vendor in Bill.com you will first want to select the "Add Vendor" button from the "Vendors" menu in your Bill.com account.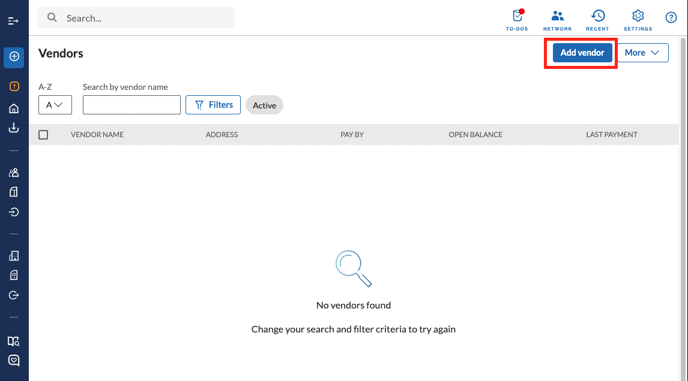 Next input the relevant vendor information shown below: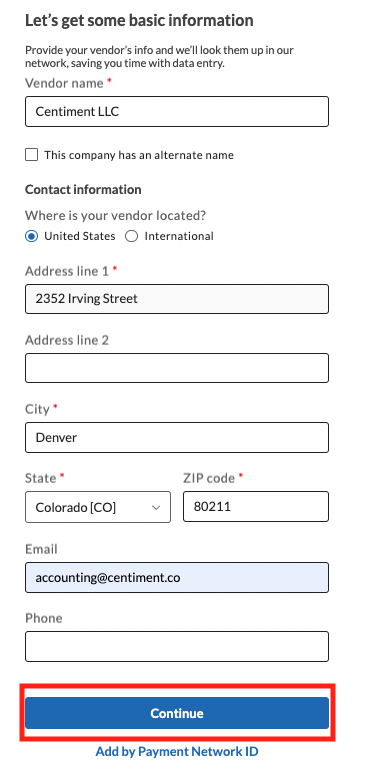 Following this addition be sure to select "Create New Vendor" even if a related vendor is shown within the bill.com network: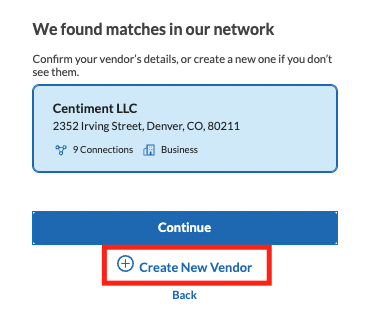 Next, you will be asked to select a payment method, do not select ePayments as this will not work with your assigned Stripe account and routing numbers. Instead select "No, Don't Use ePayments":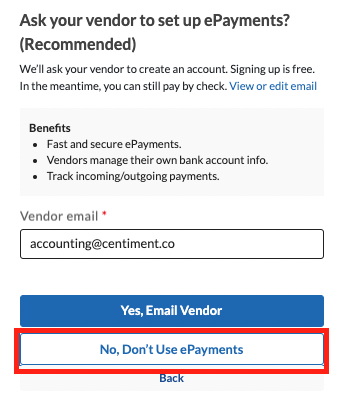 Next select "Bank Deposit" from the payment options list: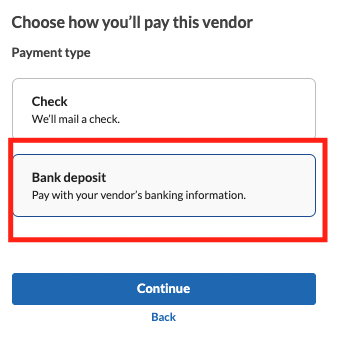 Finally, you will need to input your unique account and routing numbers (found in the bottom left of the invoice) into the fields listed below.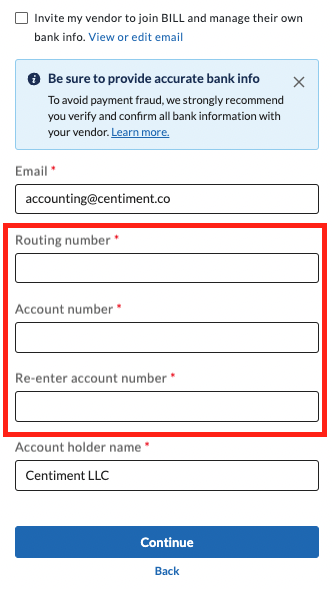 Once these steps have been completed you will be able to pay Centiment directly as one of your vendors.